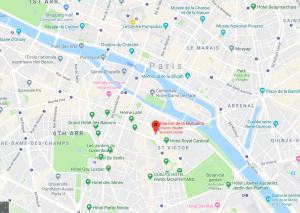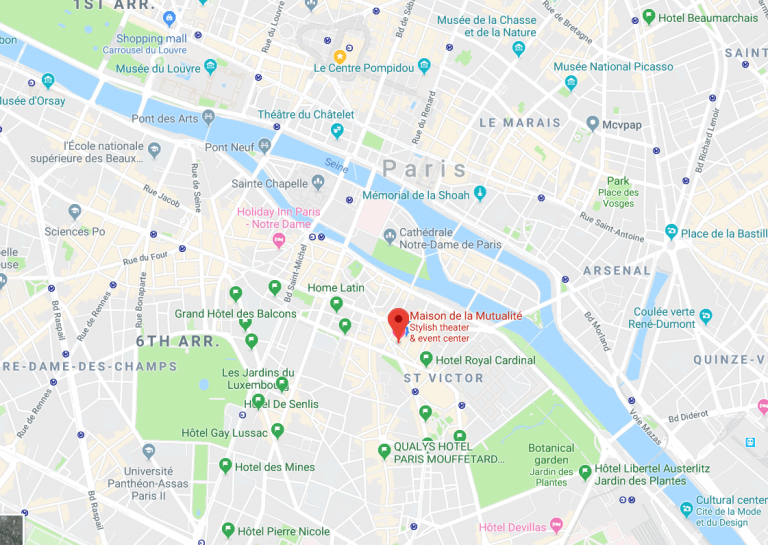 Accommodation Deals – Special Offers
The nearest hotels to our conference venue (Maison de la Mutualité) are marked in green.
Click here for view on Google maps
Book your room with Booking.com and benefit from the best deals on accommodation for MaculArt Meeting 2019!
To provide you with the biggest variety of hotels we proudly present Booking.com as our accommodation partner.
LIST OF HOTELS:
• Hotel des Arènes
• Best Western Plus QL Panthéon
• Hotel du Jardin des Plantes
• Home Latin
• Hotel Claude Bernard St Germain
• Hotel St Pierre
• Grand Hotel des Balcons
• Hotel des Mines
• Hotel Gay Lussac
• Hotel Royal Cardinal
• Hotel Fontaines du Luxembourg
• Hotel Michelet & Odeon
• Le Clos Medicis
• Libertel Austerlitz
• Hotel de France Quartier Latin
• Hotel Beaumarchais
• Hotel Qualys Mouffetard
• Hotel Pierre Nicole